CHOOSE WHITEHAT AGENCY
The very best SEO Agency Melbourne has to offer
"We'll put in the hard work needed to get you on page 1 every single time, with no time or money wasted"
With access to a team of highly trained, experienced and passionate SEO connoisseurs, you can be sure your business will be in the right hands. With their passion for SEO and business growth coupled with key industry insights give it's little wonder great results come easy.
Our highly skilled team in Melbourne make your business their priority, taking the necessary time to create high-impact strategies that focus on generating revenue, as well as climbing search results. From local SEO Melbourne to global SEO, we will drive your website higher in search engine results.
In fact, during our time offering SEO in Melbourne, we've helped clients achieve an insane 3x increase in leads and website traffic through our carefully tailored strategies.
But why choose us? After years of experience in the industry, we've seen too many people get burnt by their SEO agencies.
Unlike other agencies, we make it a priority to operate in an open and transparent manner, providing premium services that are carried out by industry professionals. If you want real results. then talk to us; we leave the marketing fluff behind.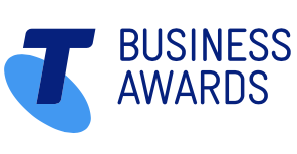 THE SEO IN MELBOURNE THAT ACHIEVES RESULTS
Why our clients can't get enough of what we do
91% Increase in organic traffic
Increased ROAS By 103% MoM
91% Increase in organic traffic
"We've increased our organic traffic by 91% The Fact is we're getting more sign on's, converting more leads into clients"
Christine Lam – Managing Director of C3 Education
"We have increased our return on ad spend by 103% month on month. Whitehat have helped us maintain consistently high ROAS while helping upscale our facebook spend"
Saeed – Co-owner Nuts About Life
THE SEO AGENCY MELBOURNE LOOKS TO FOR BIG WINS
Whitehat Agency VS Other Agencies
BENEFITS OF SEO
The SEO Agency Melbourne trusts to supercharge their sales
Gain a competitive edge with
SEO designed to get your business on page 1
Can SEO really deliver loads of organic traffic, leads and sales and put your website in front of your dream customer? Absolutely it can!
However, if you want explosive growth and numerous first page rankings, you need an SEO Agency in Melbourne you can trust. An agency that takes a deep dive into your business, getting to know the ins and outs of who you are and what you do. An agency that is open, honest, ethical and genuine, one that is passionate about growing your business, working with you, as well as for you.
Our team of SEO consultants in Melbourne have spent years in the trenches developing cutting-edge strategies for our clients to not only shine at the top of their competitive market but obliterate the competition.
This is no easy task. It takes the very best talent in SEO. Your business deserves the best, and that's where we come in, a superstar team of professionals by your side every step of the way, delivering results, not excuses.
WHY CHOOSE WHITEHAT AGENCY
Work with an award-winning SEO team in Melbourne
Your own dedicated team in Melbourne.
Melbourne based dedicated team
Experience working with local and international brands
Scheduled meetings and check-ins
Dedicated Melbourne Based Account Manager
Strategic implementation.
Proven results time after time
Accurate conversion tracking
Official Google Partner
Competitor monitoring
Guaranteed efficient results.
Fast results
Measurable increase in business growth
Positive return on your investment
Strategic business growth advice
Consistent ongoing monitoring.
Constant communications
Meticulous reporting
KPI monitoring
Constant and ongoing improvements
EXACTLY HOW WE WILL HELP YOU
The unique approach to SEO Melbourne relies on
To ensure we offer the best SEO in Melbourne, our SEO strategies must work fast to increase organic and increase sales. To improve our clients' search rankings we place focus on 8 fundamental stages within our SEO process.
OUR SEO PROCESS
Technical SEO
Keyword Research
Competitor Analysis
On-Page SEO Optimisation
Internal Linking
User Experience Optimisation
Content Creation
Backlinking
01
Technical SEO
When we onboard you, our first step is to understand and analyse the technical health of your site.
Are there broken links? Is the website slow loading? Can Google even crawl your website? Technical SEO is the foundation of SEO, if there are errors and issues on your site Google will not rank you highly.
We audit and fix these issues as a top priority.
02
Keyword Research
The next step of our SEO marketing process is conducting keyword research.
This is the process of finding and analysing actual search terms that people enter into search engines.
The insight you get into these actual search terms can help you develop your content strategy and even your overall marketing strategy.
The purpose of keyword research is to find what topics people care about and how popular those topics are among your target audience.
By researching keywords for their popularity, search volume and buyer intent, we can create relevant content that tackles the questions your audience want answers to.
03
Competitor Analysis
As part of the keyword research phase, we analyse what your competitors are ranking for, where their traffic is coming from and look for new keyword opportunities for your business.
For example, if they're ranking for high buyer intent, high search volume keywords that you aren't ranking for, we can create new pages to target these.
This is part of our process to determine the best strategy and any quick wins to drive sales to your business.
04
On-Page SEO Optimisation
Once we have completed the technical SEO, keyword research and competitor analysis phases, we then start implementing on-page SEO.
This is the practice of optimising web page content for both search engines and users.
Common on-page SEO practices include optimising title tags and meta descriptions, the on-page content, internal links and URLs.
Google gives preference to web pages that contain relevant content and answer users questions, the purpose of on-page optimisation is to create relevant content by ensuring those keywords we mentioned appear on your page, normally in the headings and body of the text.
05
Internal Linking
Internal linking auditing and optimisation is the next stage in the process.
An internal link connects one page of a website to a different page on the same website, the purpose of this link is to improve website navigation, define the architecture and hierarchy of your website and distribute page authority and link juice throughout the site.
We audit what internal links are already on your website and check that they are optimal for user experience and search engines.
We add new internal linkings to strengthen the overall search-optimised value of a website and provide a clear path for search engine spiders.
This helps generate conversions, prolong the duration of sessions for users and creates a tight-knit network of pages that each complement each other to improve search rankings.
06
User Experience Optimisation
Both UX and SEO share very common goals.
Over the past few years, SEO has moved away from aiming solely to rank for search terms without consideration of the user journey.
Now SEO is all about providing searchers with the information that answers their questions in the most seamless way possible.
This is where SEO and UX overlap, they both aim to help users by providing them with the information and solutions they need.
As part of considering user experience, we ensure that websites are mobile-friendly (mobile makes up more than half of the market.
We mobile optimise our client's websites to ensure they don't miss out on traffic because their site is only desktop friendly).
We also ensure that your website is fast loading, this is a massive ranking factor and if a user is forced to wait too long for your page to load they'll bounce and click on one of your competitor's results.
Part of our process is also about ensuring that image tags and headings are optimised, and page copy is in-depth and answers users questions in the most clear way possible.
07
Content Creation
The next stage of our SEO process is content creation.
We audit the existing content on your site and identify new opportunities for content based on competitor and keyword research.
We search engine optimise existing blogs, pages, and videos to improve your chances of ranking higher for high search volume keywords with this content.
We also create brand new content to target specific keywords and generate higher rankings, this is done with consideration of ensuring that content contains relevant and useful information that informs, entertains, enlightens or teaches your users.
Our content writers are world class, and they have mastered the art of creating new content which is useful and relevant, addresses your persona's needs, is credible and high quality, and of course is engaging.
08
Backlinking
As part of our SEO process we outreach on your behalf to get genuine backlinks for you.
A backlink is the name given to a page linking to your website.
The more backlinks to your website the better for your website rankings (as long as they're coming from quality websites).
Through SEO, we source articles from high authority websites and secure links back to your site.
This helps your website get higher rankings as Google will recognise that high authority websites are trusting your website and linking to you, and therefore you are more credible and worthy of higher rankings.
SEO CASE STUDY: PAGE 1 FOR A HIGH VOLUME HIGH INTENT KEYWORD
WHAT BUSINESS LEADERS THINK
"We have increased our return on ad spend by 103% month on month. Whitehat have helped us maintain consistently high ROAS while helping upscale our facebook spend"
LET'S TALK STRATEGY
Talk to our SEO Consultants in Melbourne
We are happy to answer your questions & get you acquainted with how we can help your business.
100% FREE SEO strategy consultation, with no commitments.
Pricing & budget information.
How SEO will help your business.
Quick website review.
WHITEHAT AGENCY IN THE MEDIA
Digital Excellence. Redefined.
ALL YOUR QUESTIONS ANSWERED
SEO Melbourne FAQs
Why is Whitehat Agency the best SEO Agency in Melbourne?
Why is Whitehat Agency the best SEO Agency in Melbourne?
To put it simply, we're a results-focused SEO agency.
Unlike other agencies offering SEO in Melbourne who disguise their lack of REAL success with marketing gibberish, our focus is on creating high converting campaigns that actually grow your business and help you win the battle for online visibility! There's not much point in ranking well if we don't have any way to increase revenue or conversion rates right?
The time and effort we put into an SEO campaign ensures we are always tracking towards a walk-away goal and gives you the opportunity to concentrate on what matters, running your business.
How do I know if you are the best SEO company in Melbourne for my business?
How do I know if you are the best SEO company in Melbourne for my business?
We get it — choosing the right Melbourne SEO agency can be difficult, especially when there seem to be endless choices out there! Scrolling through pages and pages of agencies making bold claims to be the biggest and best can be outright overwhelming.
But when it comes to the crunch, if you're serious about getting results and growing your business, you need an SEO agency you can trust. An agency with a team of SEO experts in Melbourne that are not only fantastic, but AMAZING at what they do.
Whitehat Agency is the better choice for SEO services Melbourne because we care. We put the needs of our clients first and don't stop until their goals are met. While Some agencies settle for subpar results, we don't settle until our clients see more traffic, more revenue and better returns.
Is it possible to do my own SEO?
Is it possible to do my own SEO?
Trying to get your business to stand out and in front of eyes in the Melbourne market is no easy task, and anyone who has ever tried to do their own SEO will know that it is a time-consuming and complex. First, you need to research which keywords to target. Then, you need to create content that is optimized for those keywords. In addition, you need to build links and track your progress over time. For most businesses, it makes more sense to hire an SEO agency to handle these tasks. SEO agencies have the expertise and experience to get the job done quickly and effectively. In addition, they can often provide other digital marketing services such as google ads and web design that can assist and strengthen your SEO campaign. For this reason hiring an SEO agency is usually the best choice for businesses that want to improve their online visibility.
What questions should I ask before hiring a SEO company in Melbourne?
What questions should I ask before hiring a SEO company in Melbourne?
With so many options to consider, how can you know which SEO agency will give you the greatest ROI? The trick is to do your homework and vet each agency thoroughly. Here are a few questions to ask while engaging an SEO Service Melbourne.
How will your agency improve my search rankings?
This might seem like an obvious one but how the agency you're looking into responds wll say a lot about them! Every business needs a custom-built SEO strategy. What works for one business might not work for another. Look for an Agency that takes your current rankings, and your competitive market into account from the outset, and ultimately choose a Melbourne SEO agency that chooses to audit your website before anything else.
Do you have any recent case studies or testimonials?
Sure, we're a highly recognised and awarded agency, but if we don't bring results to our clients, then what use are we? Case studies and success stories are actually really important to us and we encourage all of our potential clients to check them out before engaging us.
Can I still work with you if I am still under contract with my previous SEO Melbourne company?
Can I still work with you if I am still under contract with my previous SEO Melbourne company?
Unfortunately not. Here's why:
Once we onboard you as an SEO client, Our team starts working immediately on a tailored results-driven SEO campaign, conducting in-depth research on both your business and the competitive market. We put together a targeted list of keywords that resonate with your audience and start building quality links that boost trust and domain authority score. So why can't you work with us while you're under a contract with your previous agency?
Each Agency has different strategies and a different collective goal they are trying to reach. This can lead to a negative impact on results and you might end up worse off than when you started. We recommend disengaging service before partnering with a new SEO agency.
Are there any guarantees with SEO?
Are there any guarantees with SEO?
The answer, unfortunately, is no; SEO Melbourne is a competitive field, and there are no guarantees when it comes to ranking highly in search engines. SEO is an ever-changing and complex field, and as such, no one can offer a 100% guarantee that your website will achieve top rankings in Google. However, what a reputable SEO company can provide you with is a detailed and comprehensive SEO plan that covers all the essential elements of successful SEO. With a solid SEO plan in place, you can be confident that your website is being optimised for maximum visibility in search engines. So while there are no guarantees when it comes to SEO, a well-executed plan will go a long way towards helping your website achieve its potential.